Meetings and conferences at Lysebu
Lysebu is located just 20 minutes by car from downtown Oslo, yet it's far enough away to give you the feeling that you've left the hustle and bustle of big city life behind.
We are a proud Environmental Lighthouse! It is about managing resources in a responsible way. Lysebu was the first hotel in Oslo to offer a Green conference. Please contact us for more information.
Conference rooms and facilities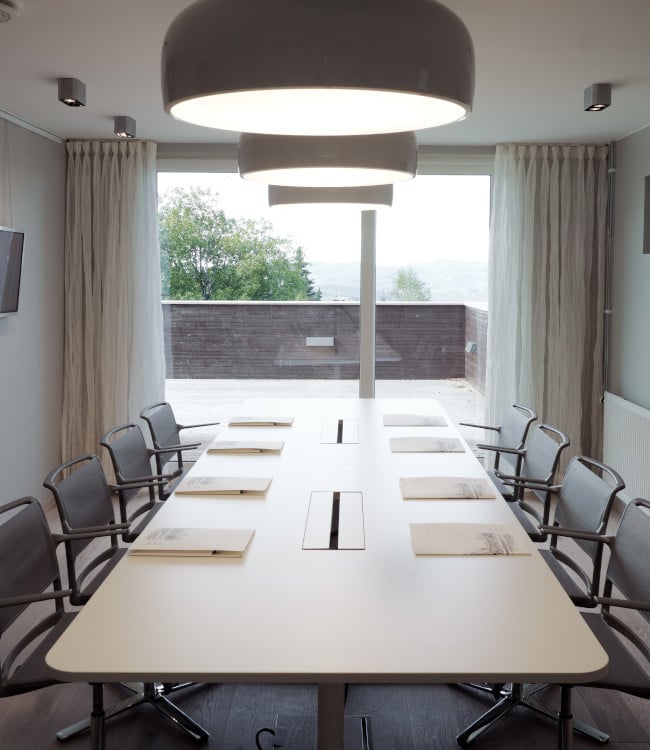 Meeting table – up to 8 people
21 Kvm
TV with display options
Flipover/Whiteboard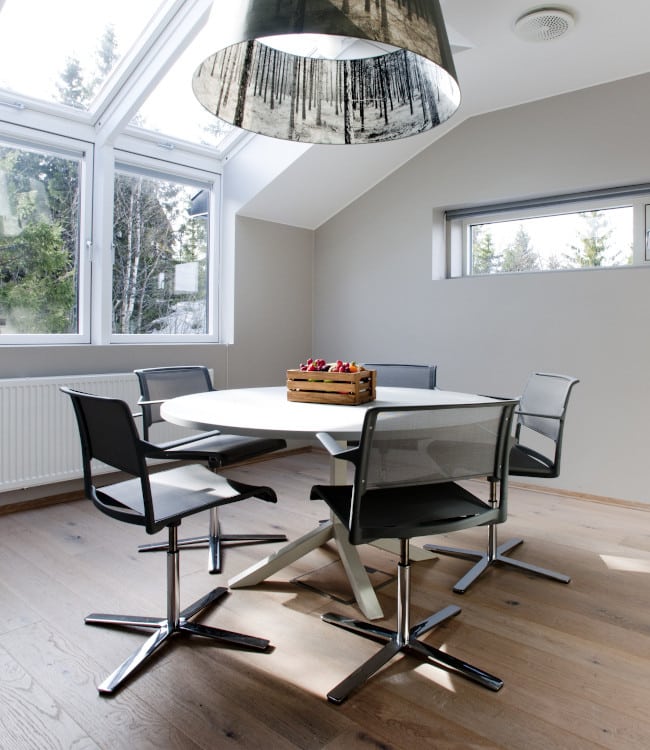 Meeting table – up to 8 people
24 Kvm
Tv with display options
Flipover/Whiteboard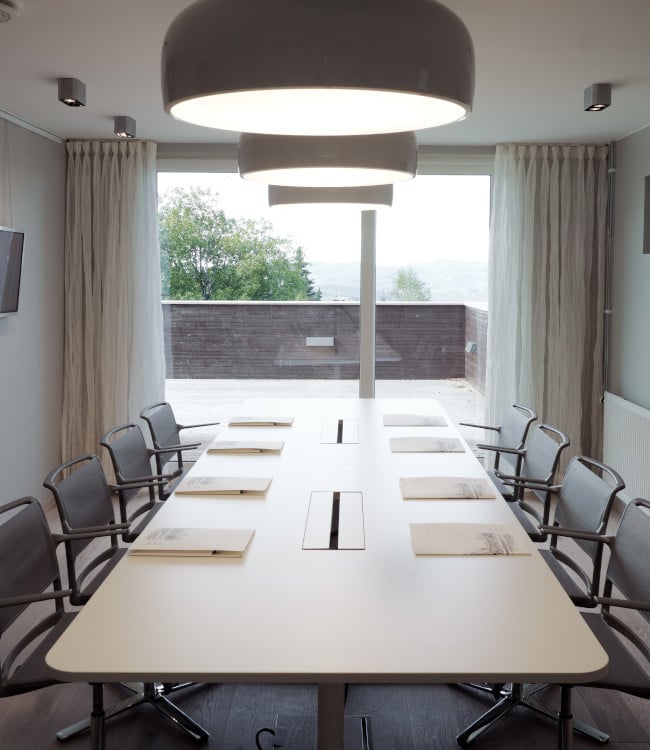 Møtebord – inntil 8 personer
21 Kvm
Tv med fremvisningsmuligheter
Flipover/Whiteboard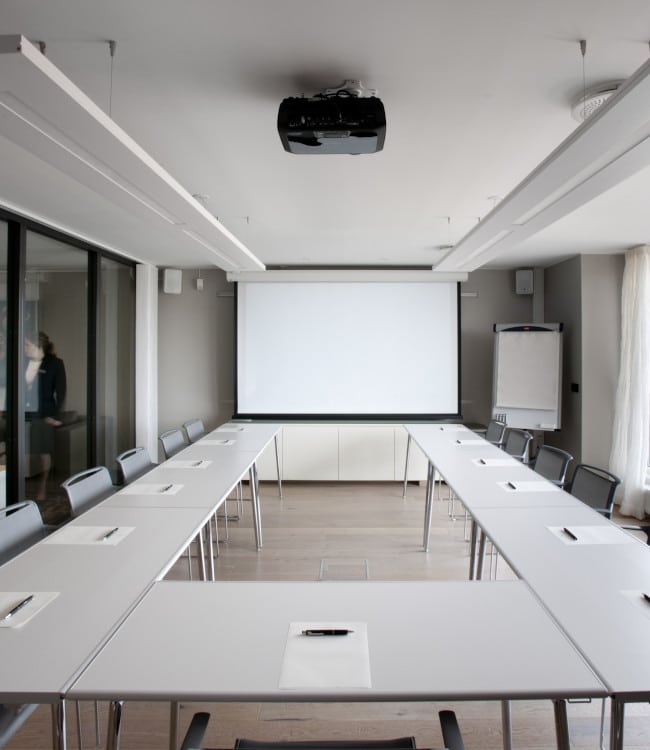 U-table setup for 12 people
30 Kvm
Tv with display options
Flipover/Whiteboard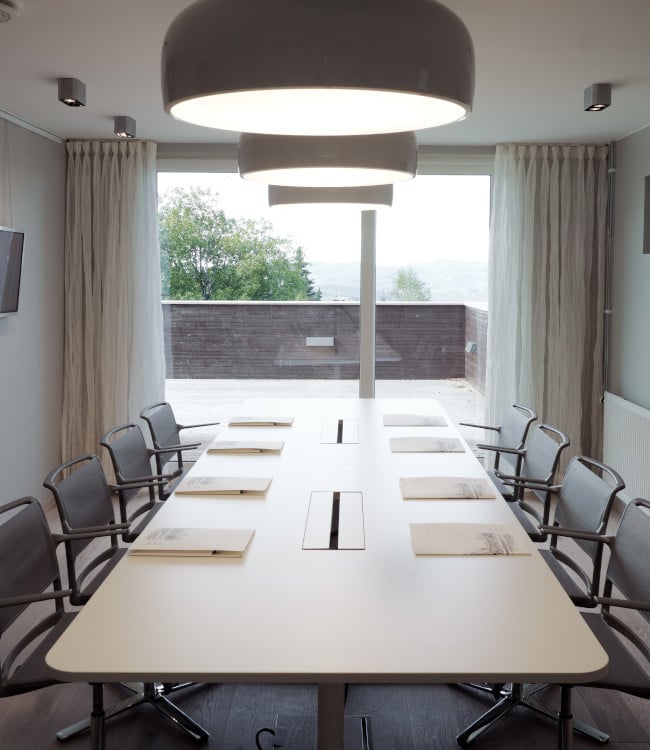 Meeting table – up to 8 people
24 Kvm
Tv with display options
Flipover/Whiteboard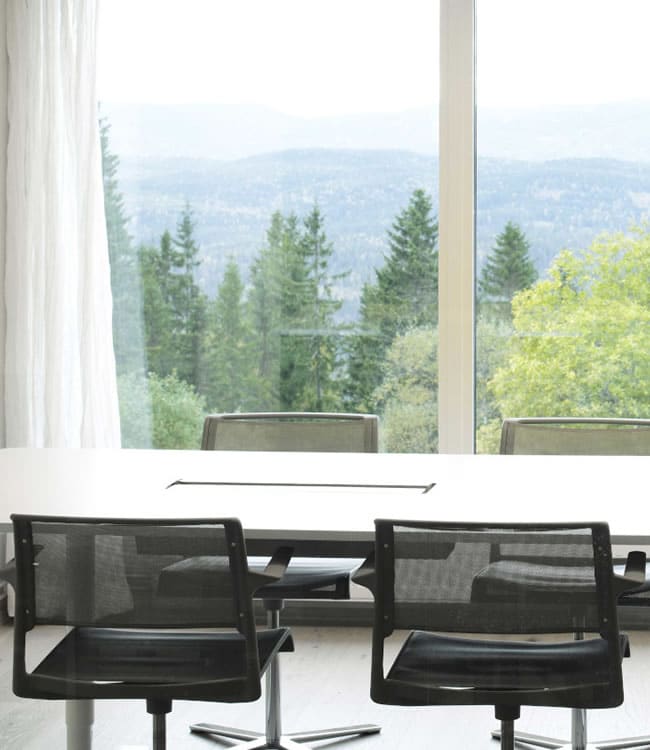 Meeting table – up to 16 people
38 Kvm
Tv with display options
Flipover/Whiteboard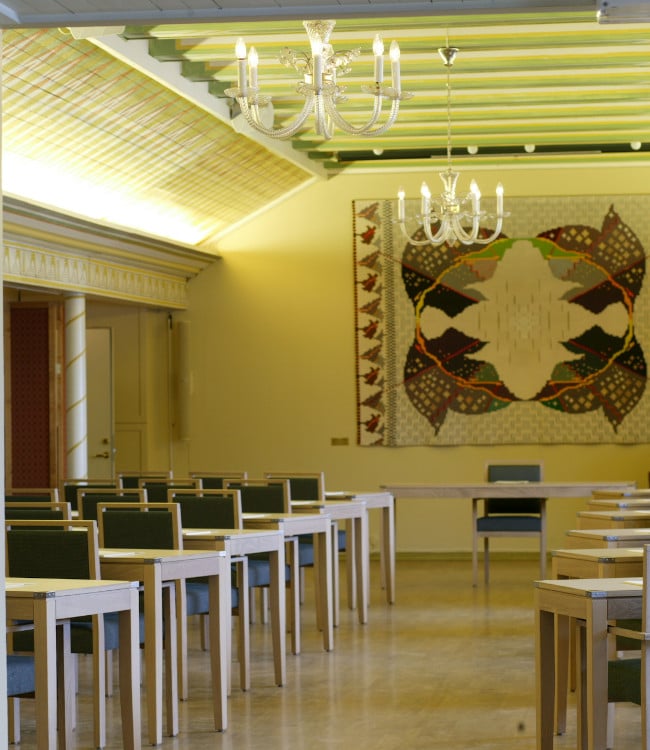 Meeting table up to 40 people – Other layouts for up to 110 people
136 Kvm
Tv with display options
Flipover/Whiteboard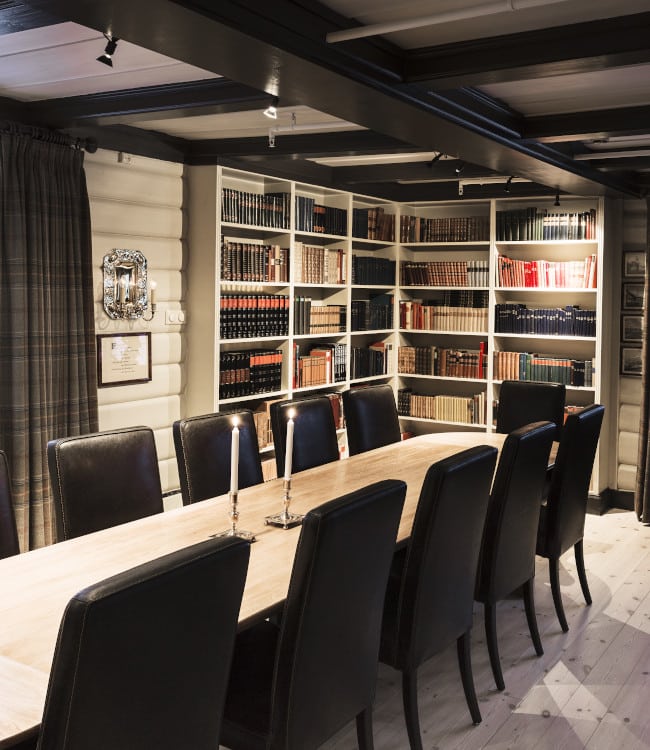 Meeting table – up to 13 people
30 Kvm
Projector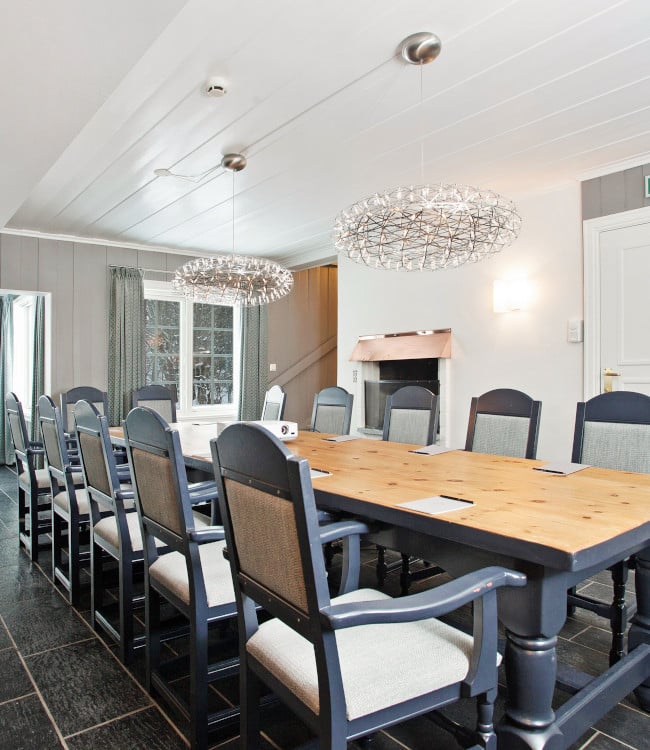 Meeting table – up to 14 persons
40 Kvm
Tv with display options
Projector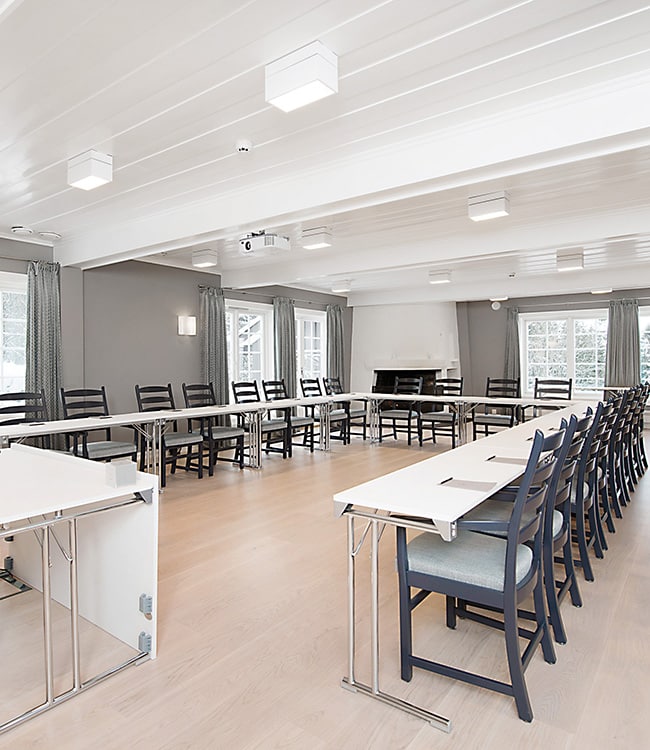 Meeting table – up to 45 people
77 Kvm
U-table layout: 25 People
Classroom layout: 26 people
Cinema setup: 45 People
Meeting table setup: 20 people
Projector, sound system
Flip-over/Whiteboard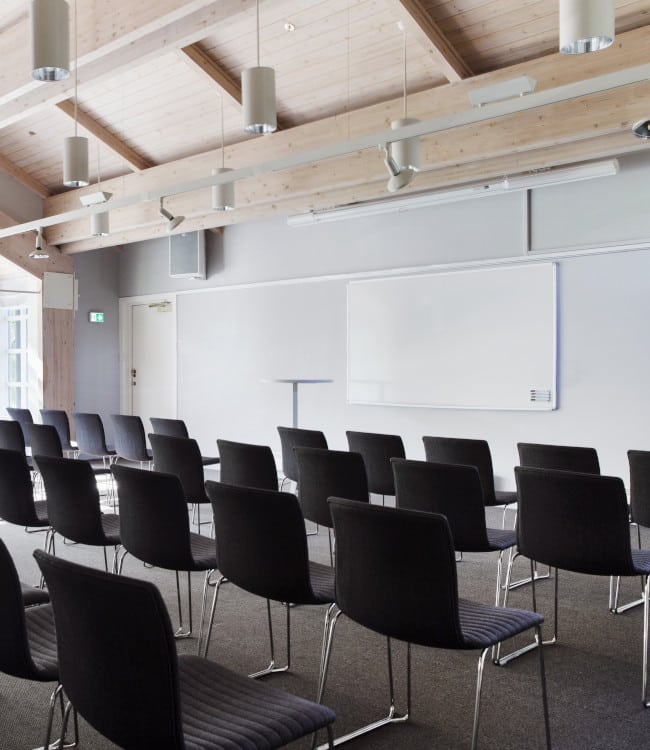 Meeting table – up to 60 people
84 Kvm
U-table layout: 24 People
Classroom layout: 40 people
Cinema setup: 60 People
Meeting table setup: 20 people
Projector, sound system
Flip-over/Whiteboard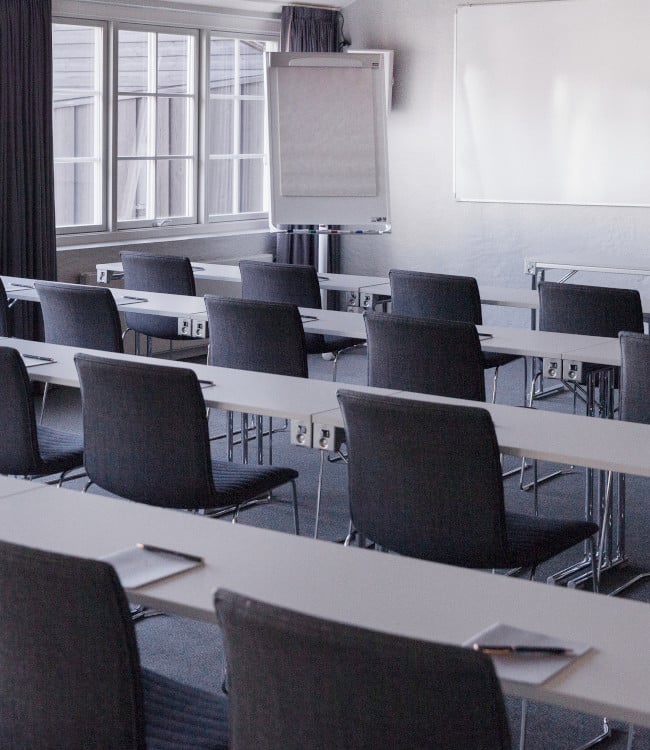 Meeting table – up to 60 people
78 Kvm
U-table layout: 28 People
Classroom layout: 40 people
Cinema setup: 60 People
Meeting table setup: 25 People
Projector, sound system
Flip-over/Whiteboard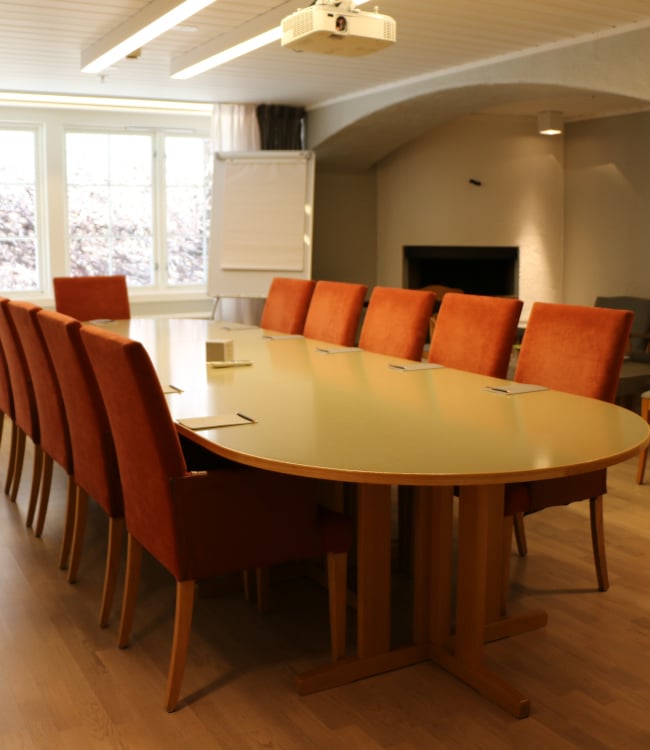 Oval meeting table – up to 14 people
33 Kvm
The meeting room also has a cozy sofa group
Classroom layout: 40 people
Cinema setup: 60 People
Meeting table setup: 25 People
Projector
Flip-over/Whiteboard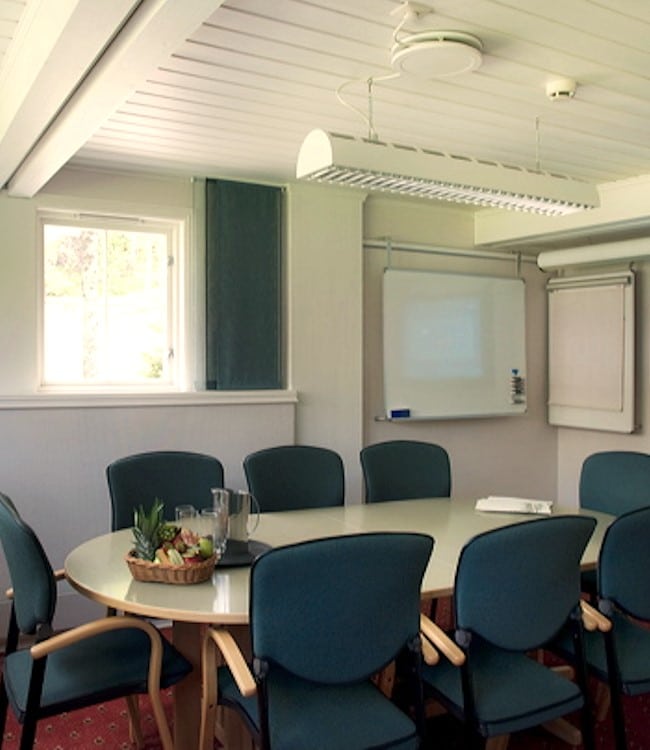 4-8 people
Lysebu has 4 group rooms
Each group room takes 8 peopler
TV with display options