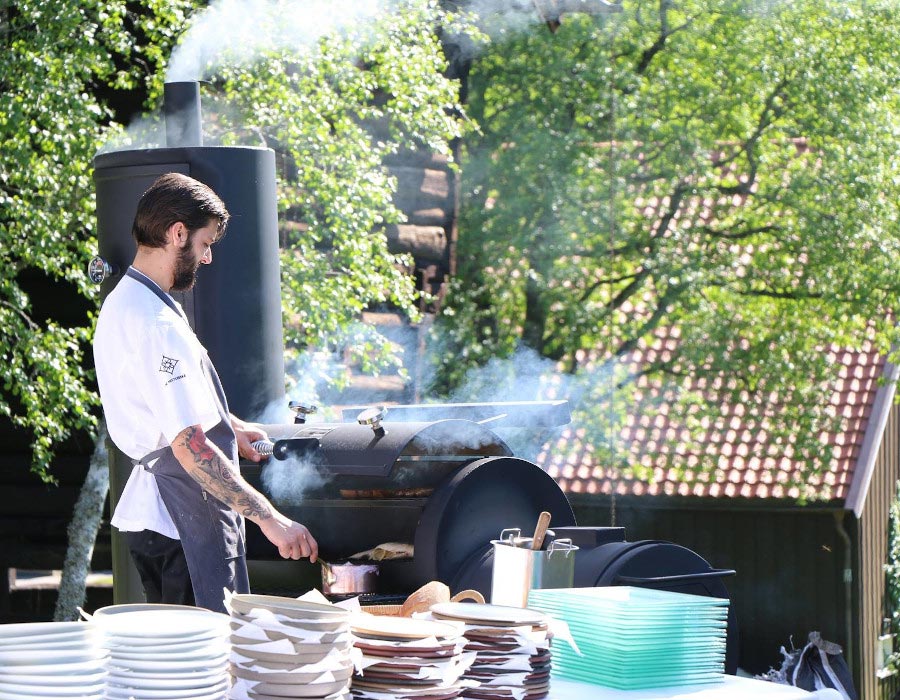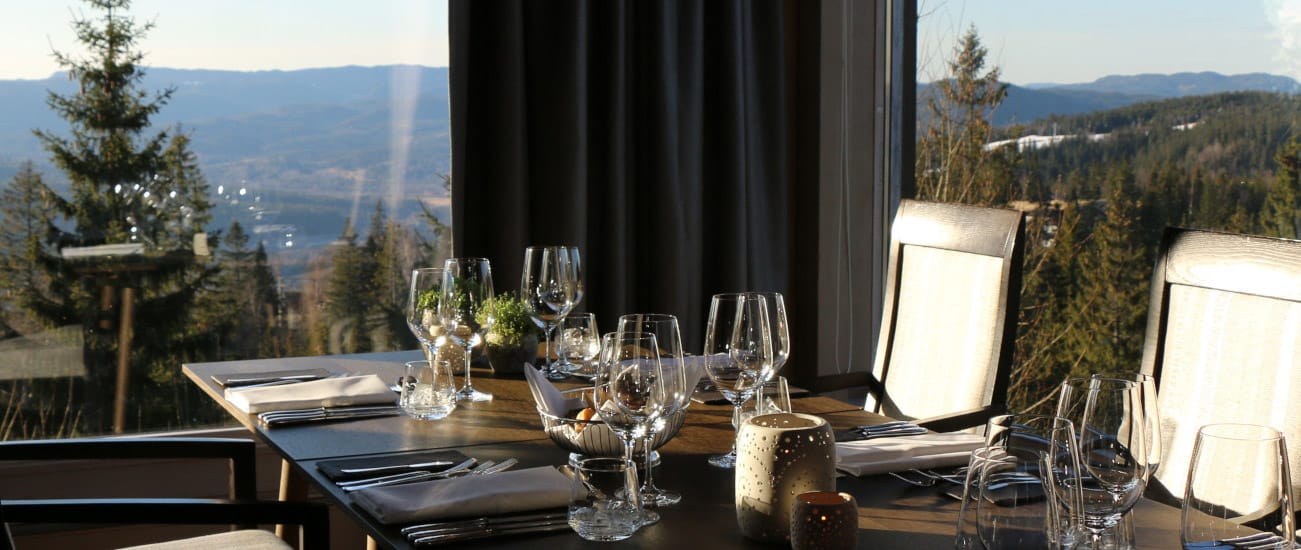 At the heart of Lysebu is our restaurant. Our starting point is Nordic cuisine, and we pride ourselves on serving culinary delights based on delicious, natural, and seasonal ingredients. For this reason, we vary our menu according to the seasons in order to ensure the best possible gastronomic experience. Bon appétit! Opening hours: 11am to 10:30pm
Every month our chef composes a five-course menu based on the finest seasonal ingredients. You can then choose your favourite three, four or five courses from this selection. Lysebu's restaurant manager then prepares a menu of wines carefully selected to pair beautifully with each of the courses. In the restaurant you can also choose lighter dishes from our delicious à la carte menu.
Enjoy Lysebu's breakfast buffet made from fresh and natural ingredients. Here you will find all of your favorites, as well as a range of our own produce of honey, jams and juices. The buffet is open from 07.00 – 09.30 Monday – Friday, and 08.00 – 11.00 during the weekends(as well av every day in July). If you are not staying at Lysebu, the price for the breakfast buffet is NOK 250,- per person. Should you wish to enjoy breakfast in bed, we are happy to serve it to your hotel room. On Sundays you can order room service breakfast until 18.00.
Lysebu`s wine cellar is on the award winning list to Wine Spectator, meaning we are among the best wine cellars in the world!Our wine cellar – which was previously a well – has been fully renovated and now boasts perfect conditions for storing vintage wines. The cellar is stocked with 4,500 bottles of top-quality wine – most of them from Europe. Our wine list provides an overview of all the wines in Lysebu's cellar, and we would be delighted to take you on a tour of the wine cellar if you are interested.
Our cuisine is made from scratch using locally sourced ingredients. We work with nearby producers and select organic options whenever possible. In the restaurant you can choose between our regular seasonal menu and lighter dishes from the à la carte menu, which can be found on our website. Click here to book a table. Lunch: 11-13:00 and dinner: 18-22:30
Enjoy the calm postmeridian hours with Afternoon Tea at Lysebu. Steaming hot tea, sandwiches and scones – our chefs conjure up that cosy English feeling. Top it all off with a glass of champagne.